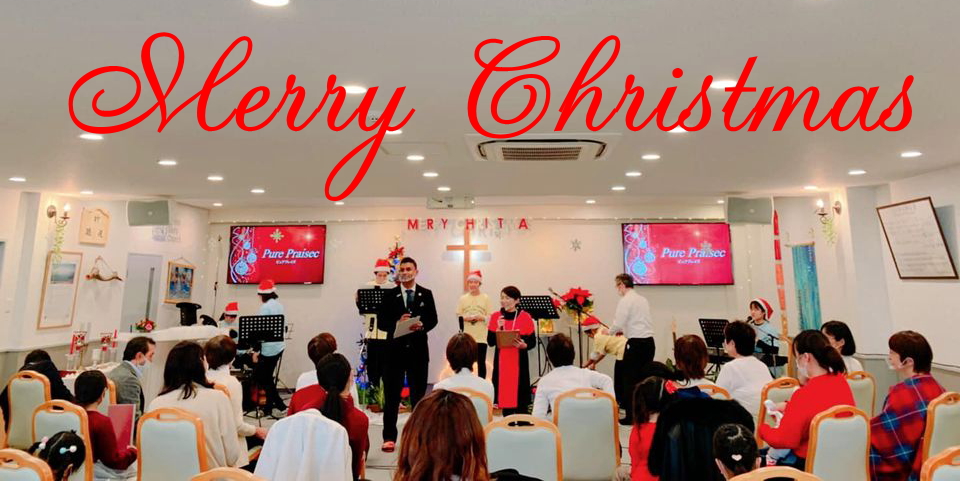 Merry Christmas!!
MC are Pst. Philip and Evangelist, Yamamoto.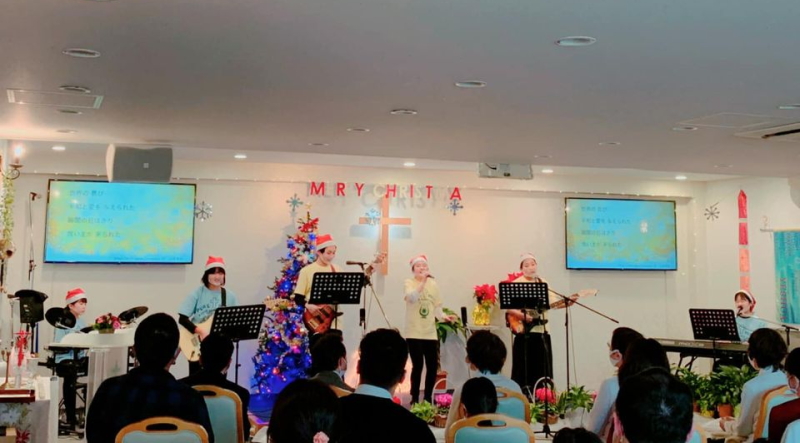 The first performer is the youth band, "Pure Praise."



New original T-shirts!
Wonderful☆☆☆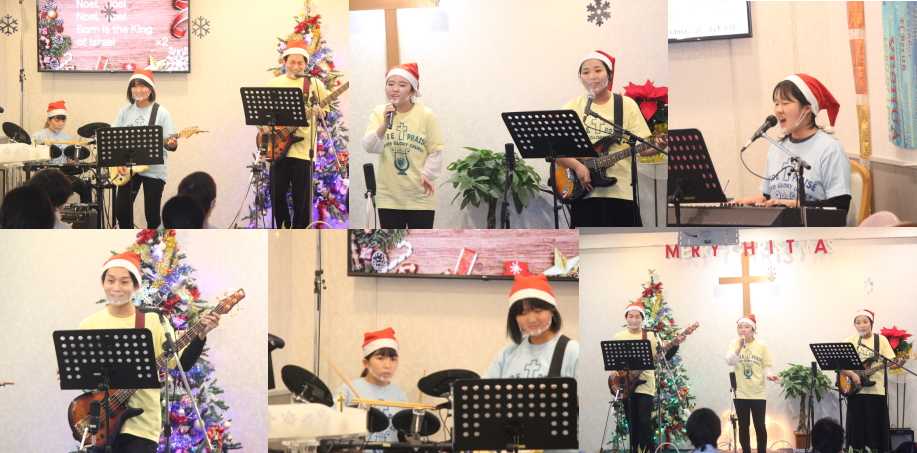 Pure Praise sang English song and the song which one of the members translated in Japanese♪
All members are cool☆☆☆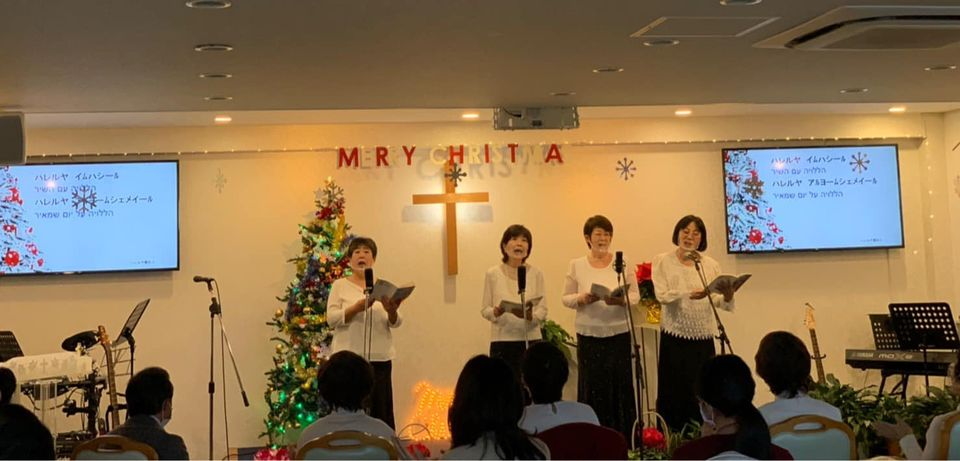 Next, "Berachah" who sing Israel songs.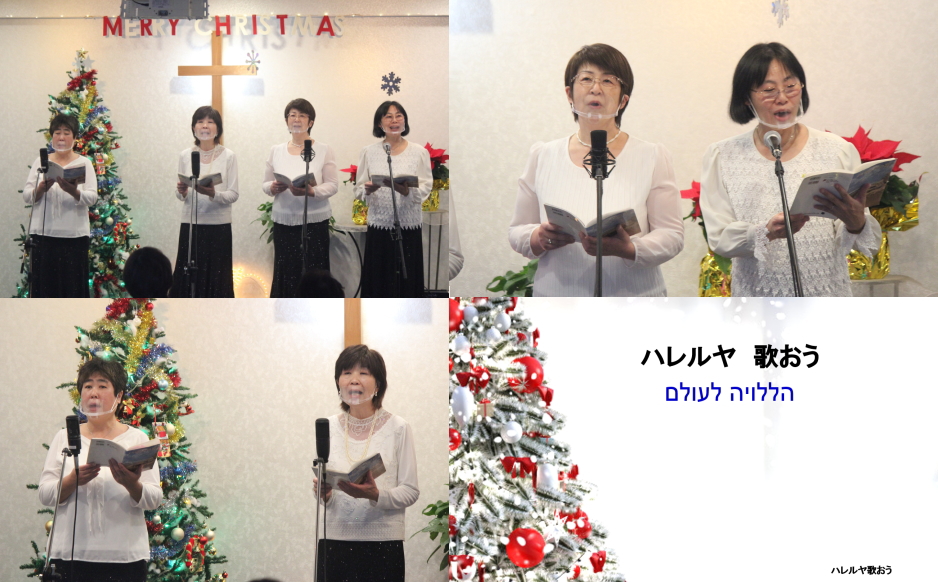 They sing in Japanese and Hebrew☆



"Awards Ceremony"
4-year-student passed Gold Star for Numbers and Shapes Test.
Congratulations!
Next year, she will study for the level of the 1st grade student☆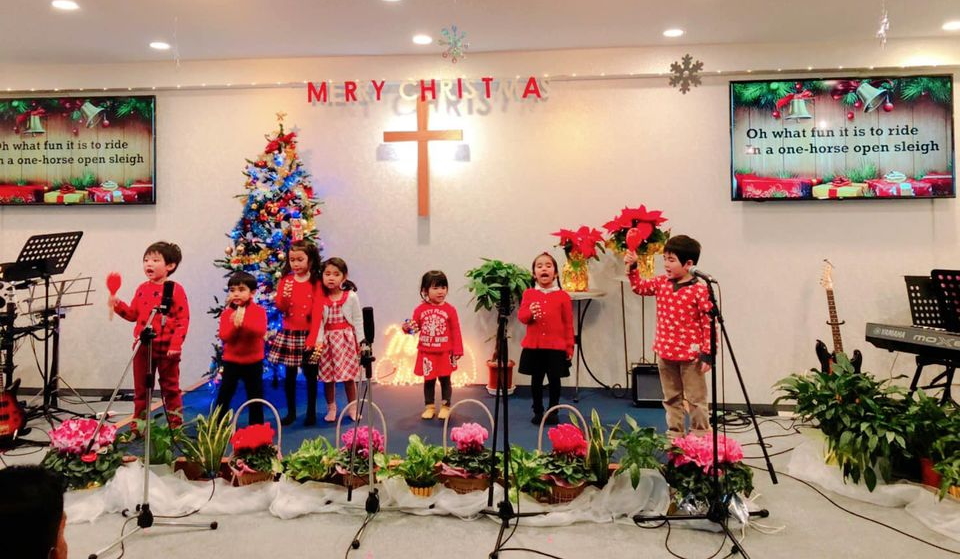 "Mustard Seed International Preschool" students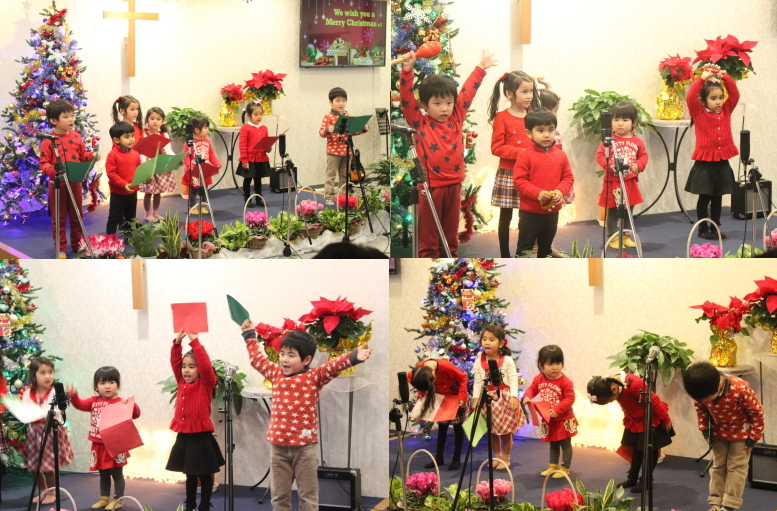 They sang two English Christmas songs!
They are very cute♡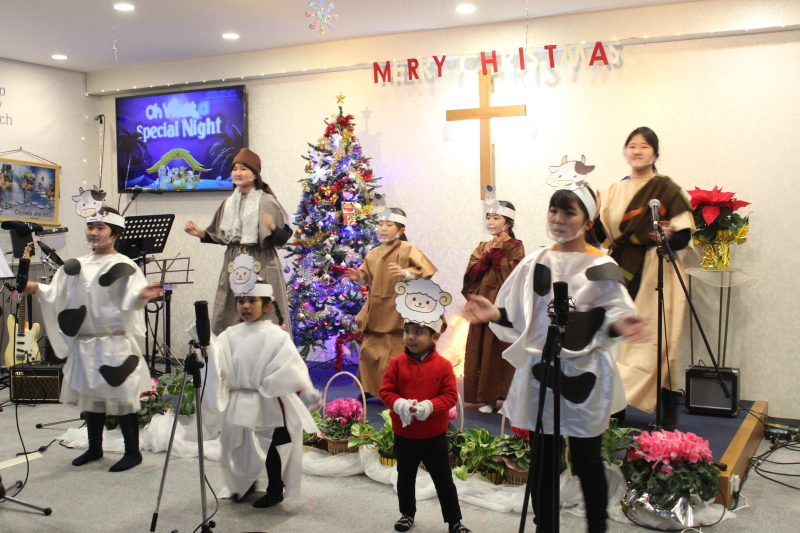 "Joyful Kids" from Joyful Children's Service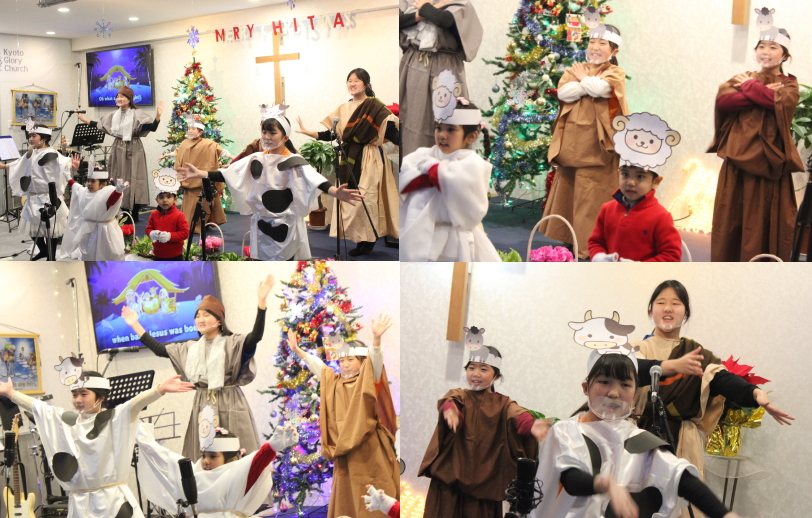 Shepherds, sheep, caw, and donkey celebrate the birth of Jesus Christ☆☆☆
So Cute(・∀・)!!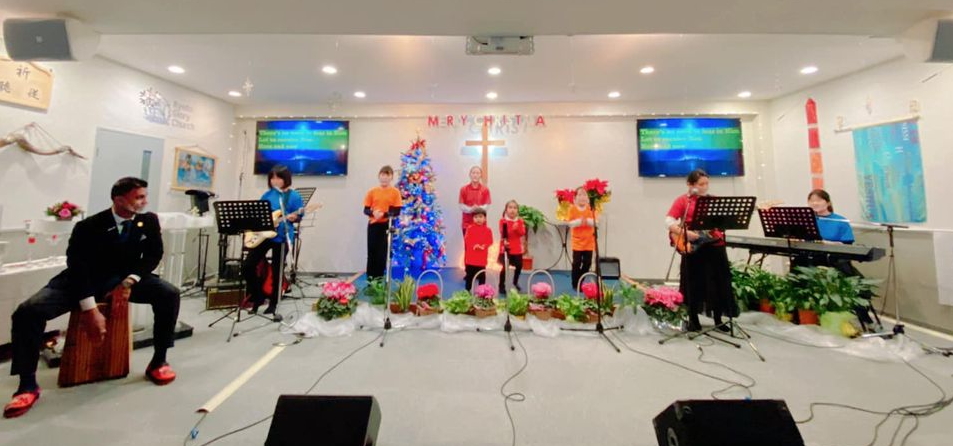 "English Saturday" from English Class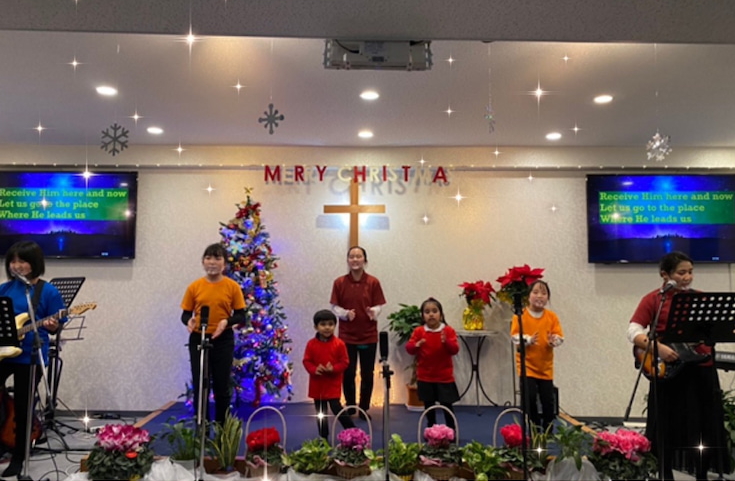 Students did MC in English and in Japanese!
Of course they sing in English!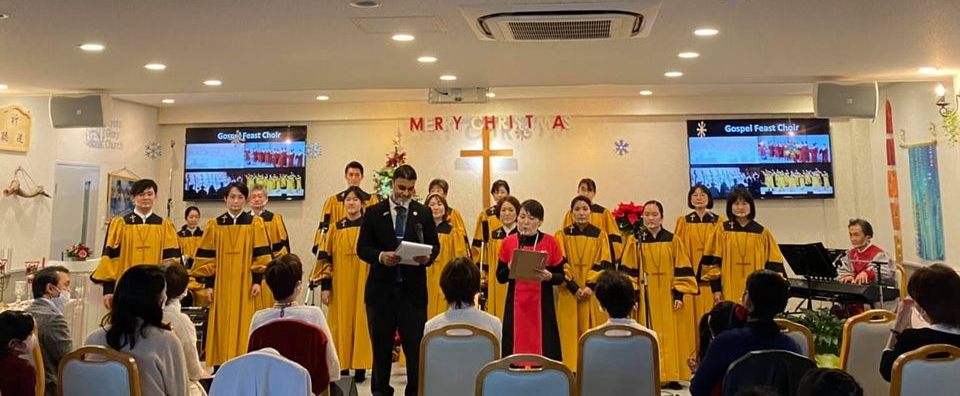 Final stage!
"Gospel Feast Choir"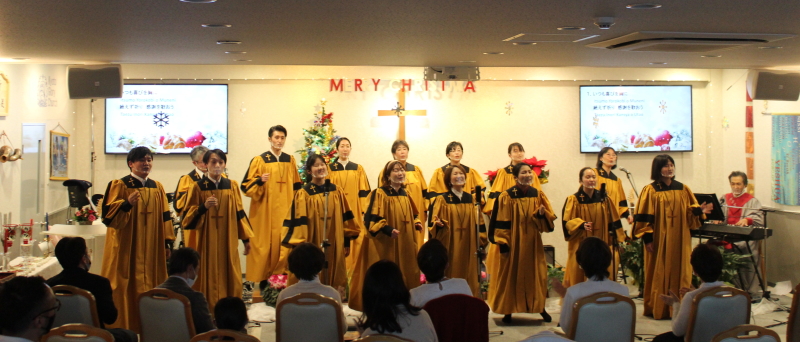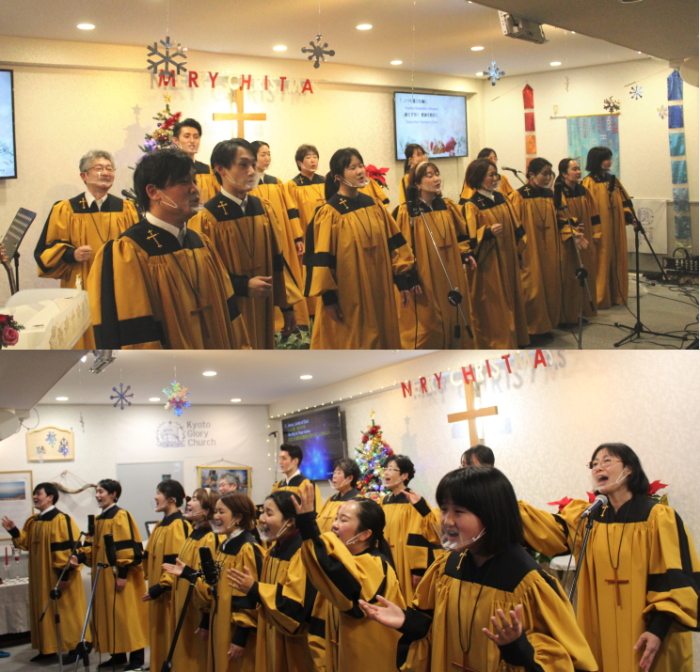 "God Spell" They sing from the bottom of their hearts!
The venue got quite lively!
We were excited at this Christmas concert, too(≧∇≦)



Merry Christmas!

After Mini Concert, we will have Candlelight Service.