Oct. 22 (Sat.) 2005
"2005 Sukkot celebrated by Christians" was held at Prayer House of the Water Brooks.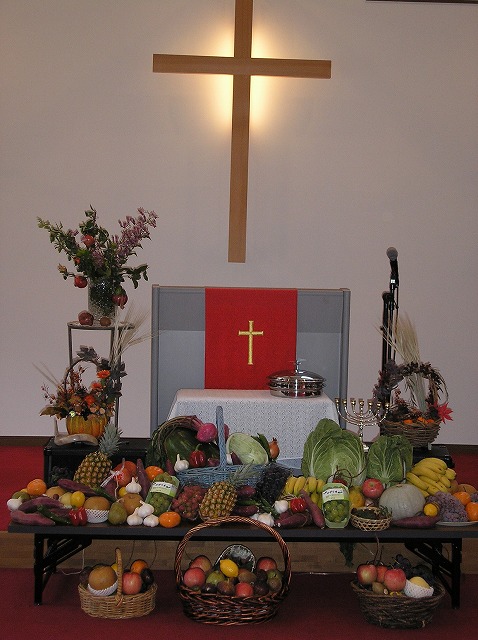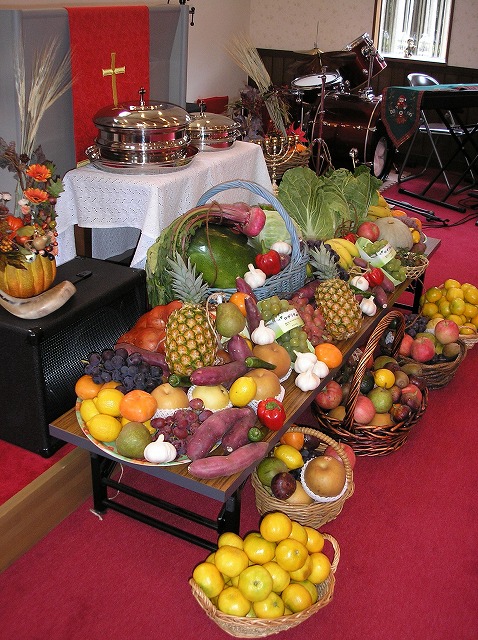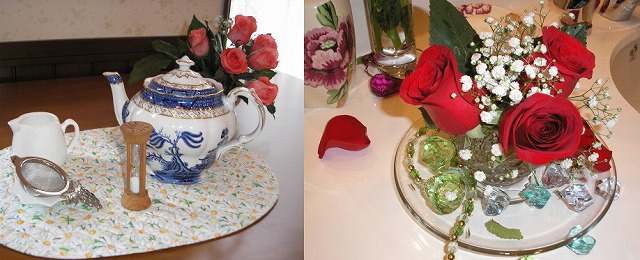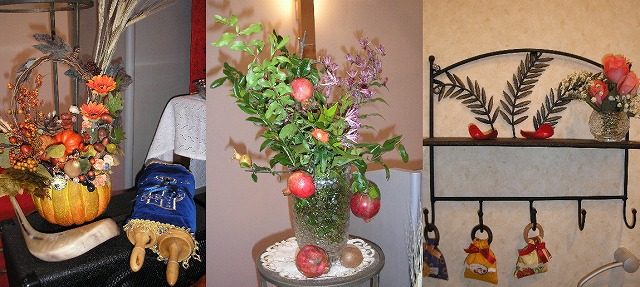 -- Building Sukkot --

Let us build the Sukkot...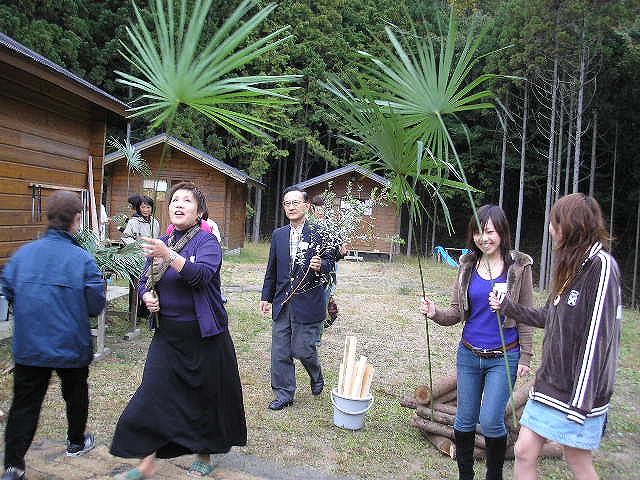 We will put leaves of palm trees and tamarisk trees, and myrtle branches on the roof.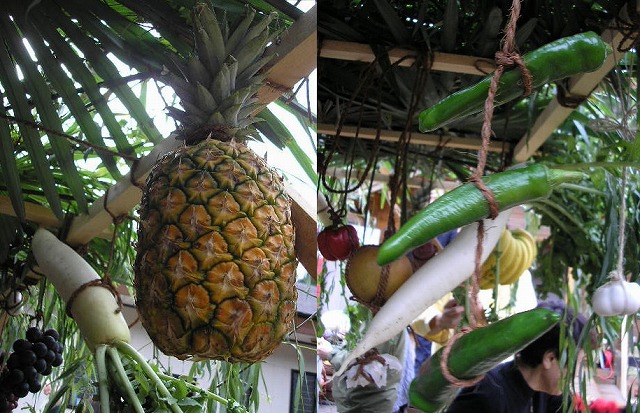 Thank the Lord for products of the land!



Pst. Yukizawa Give thanks for harvest in autumn.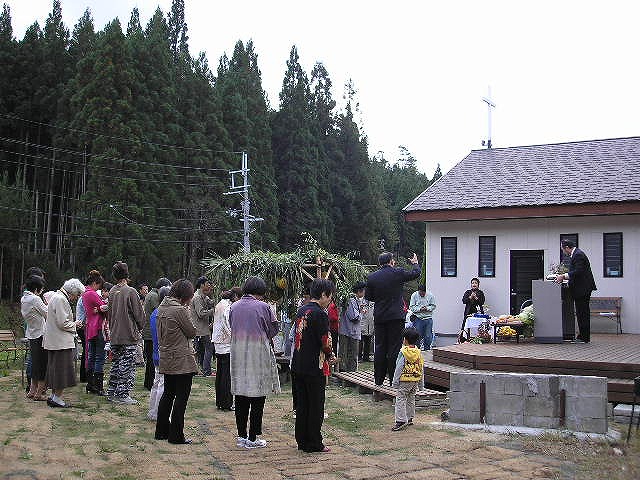 Giving prayer for thanksgiving to the Lord.
May God give peace to Jerusalem.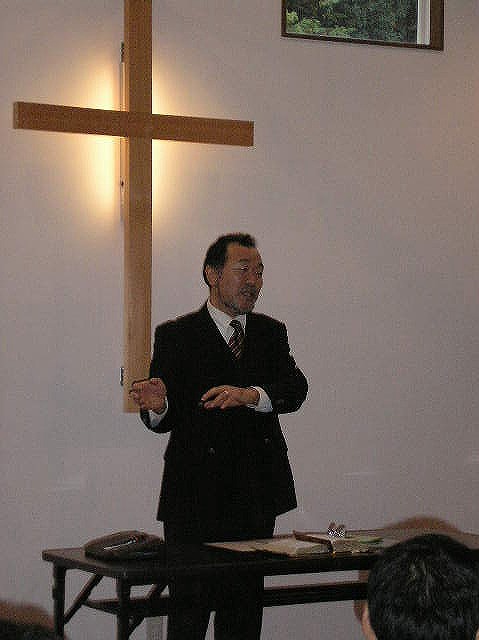 Pst. Yoshida "Rejoicing in the Lord is your power."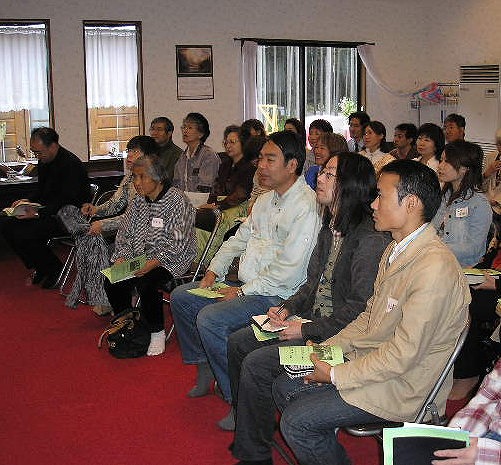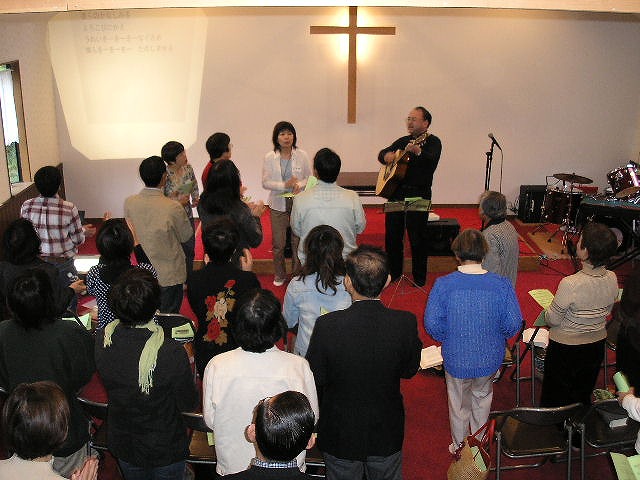 Praise the Lord with singing and dancing!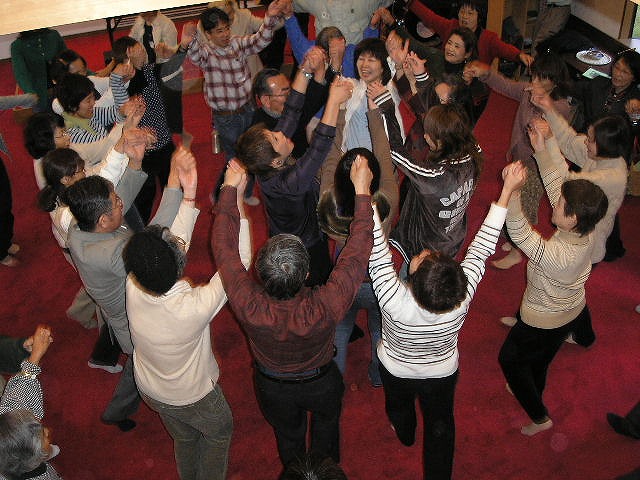 -- Fellowship over Meal --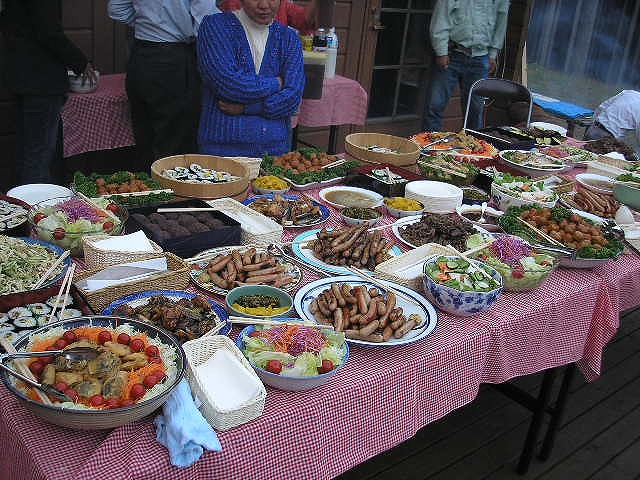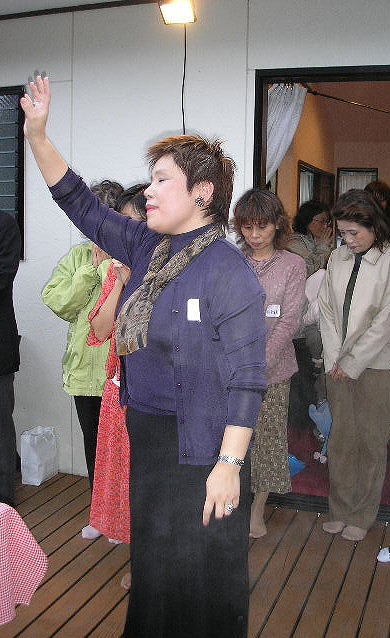 Pst. Anna A grace at meals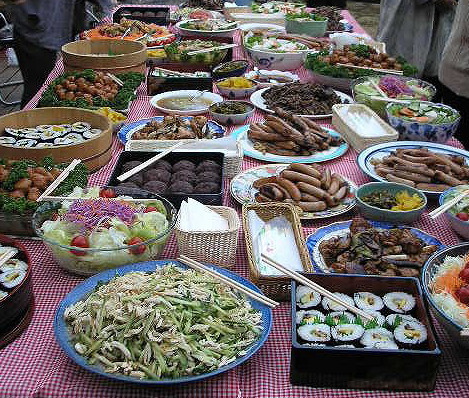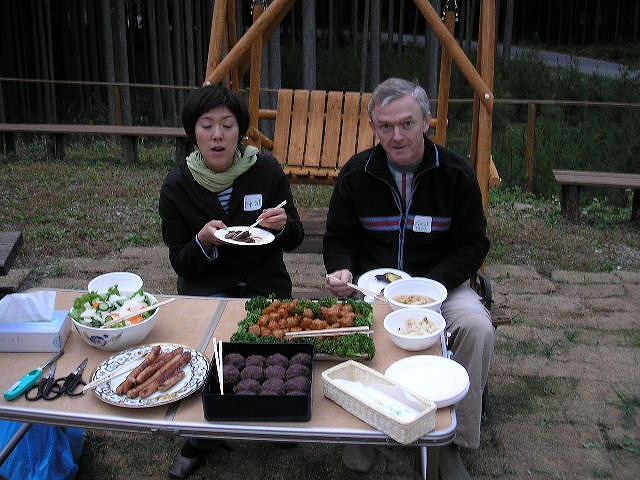 I came from Australia.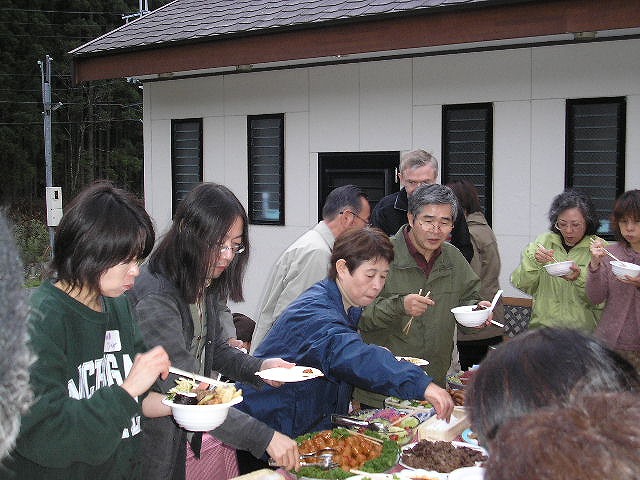 -- Game time --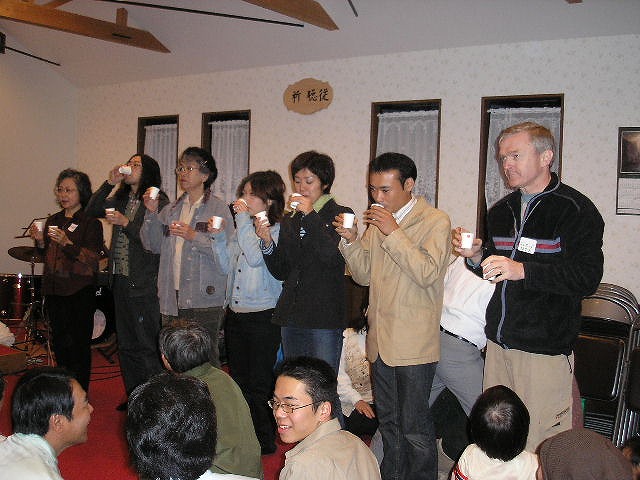 Juice tasting   Can you guess the name?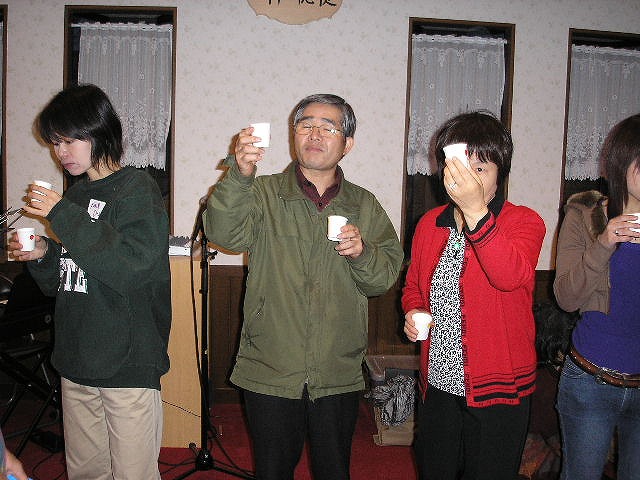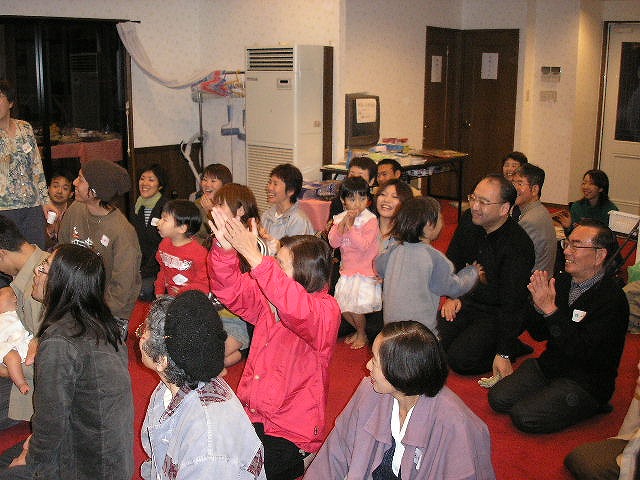 Bull's eye!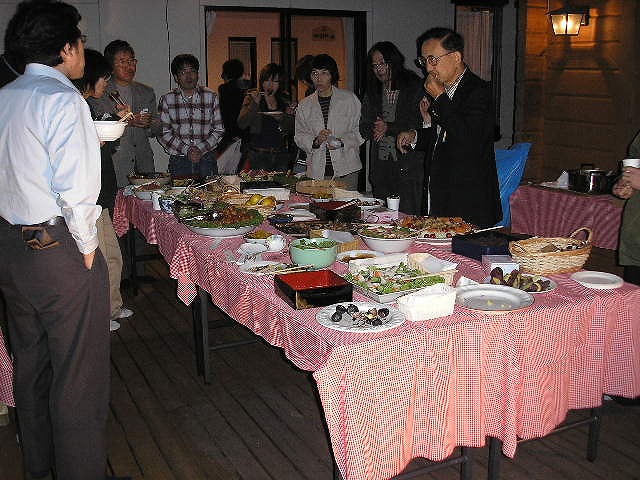 Celebration is continuing...
See you again at the feast of the Sukkot next year!