Oct. 13 (Mon.) 2003
"2003 Sukkot celebrated by Christians" was held at Prayer House of the Water Brooks.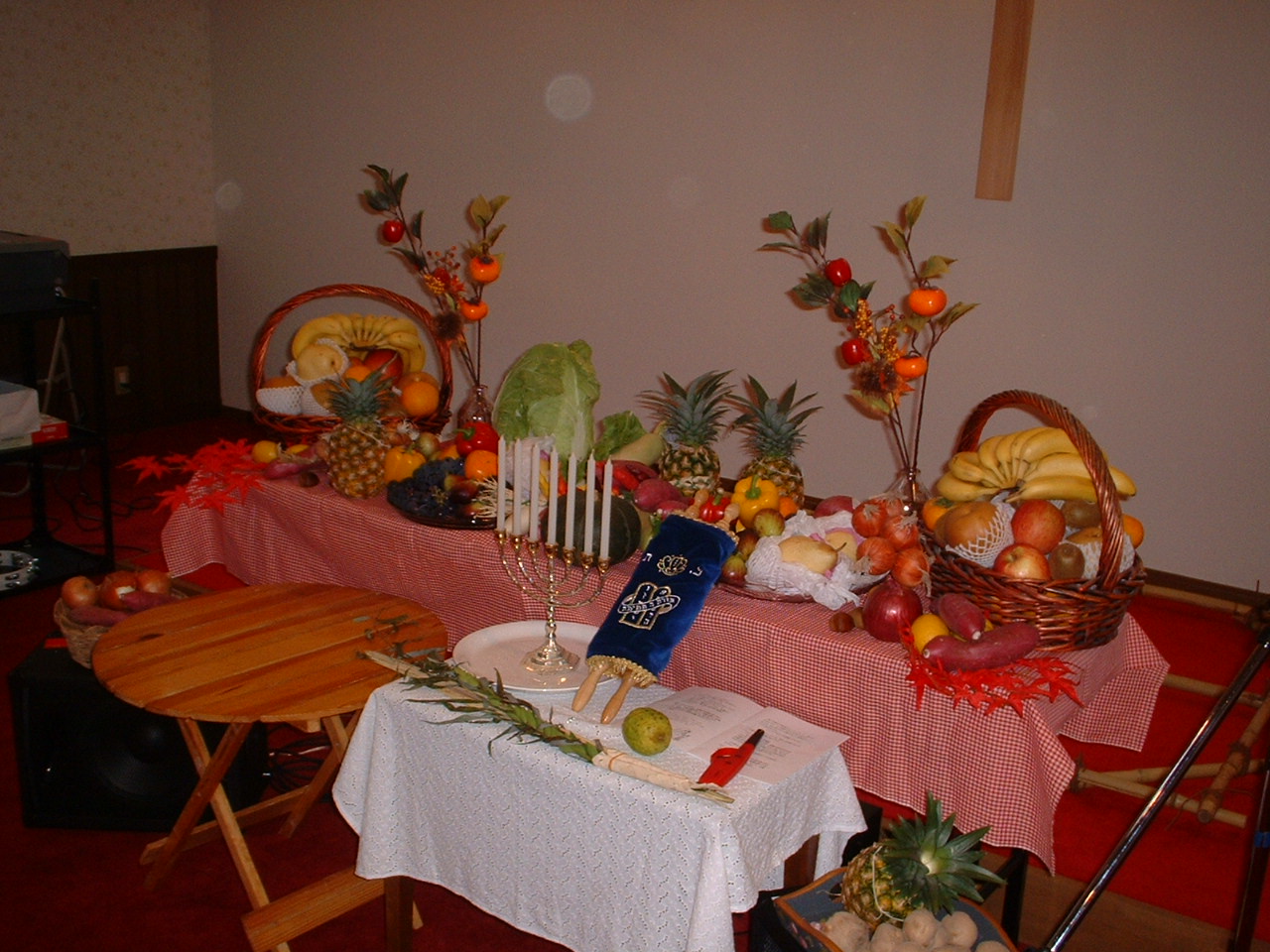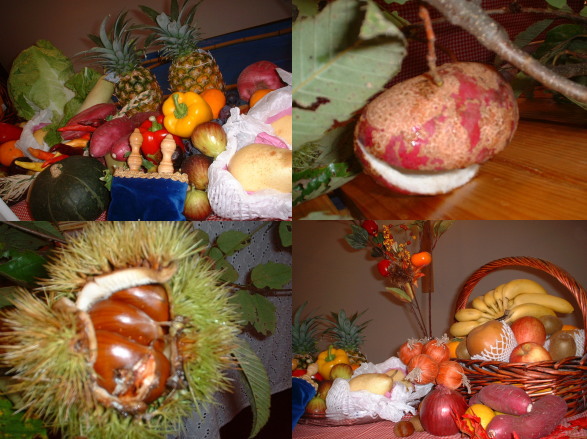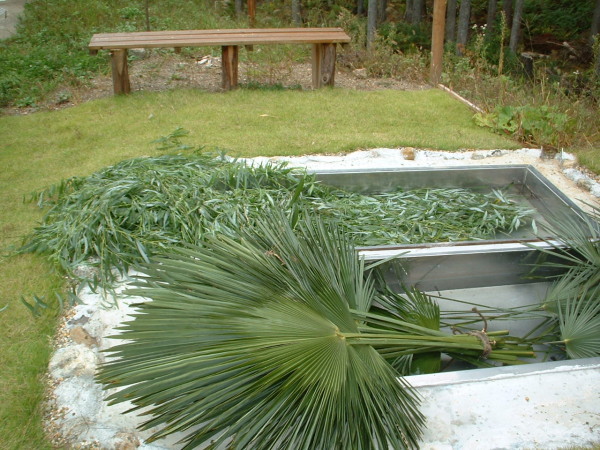 Leaves of Palm trees and tamarisk trees to cover a roof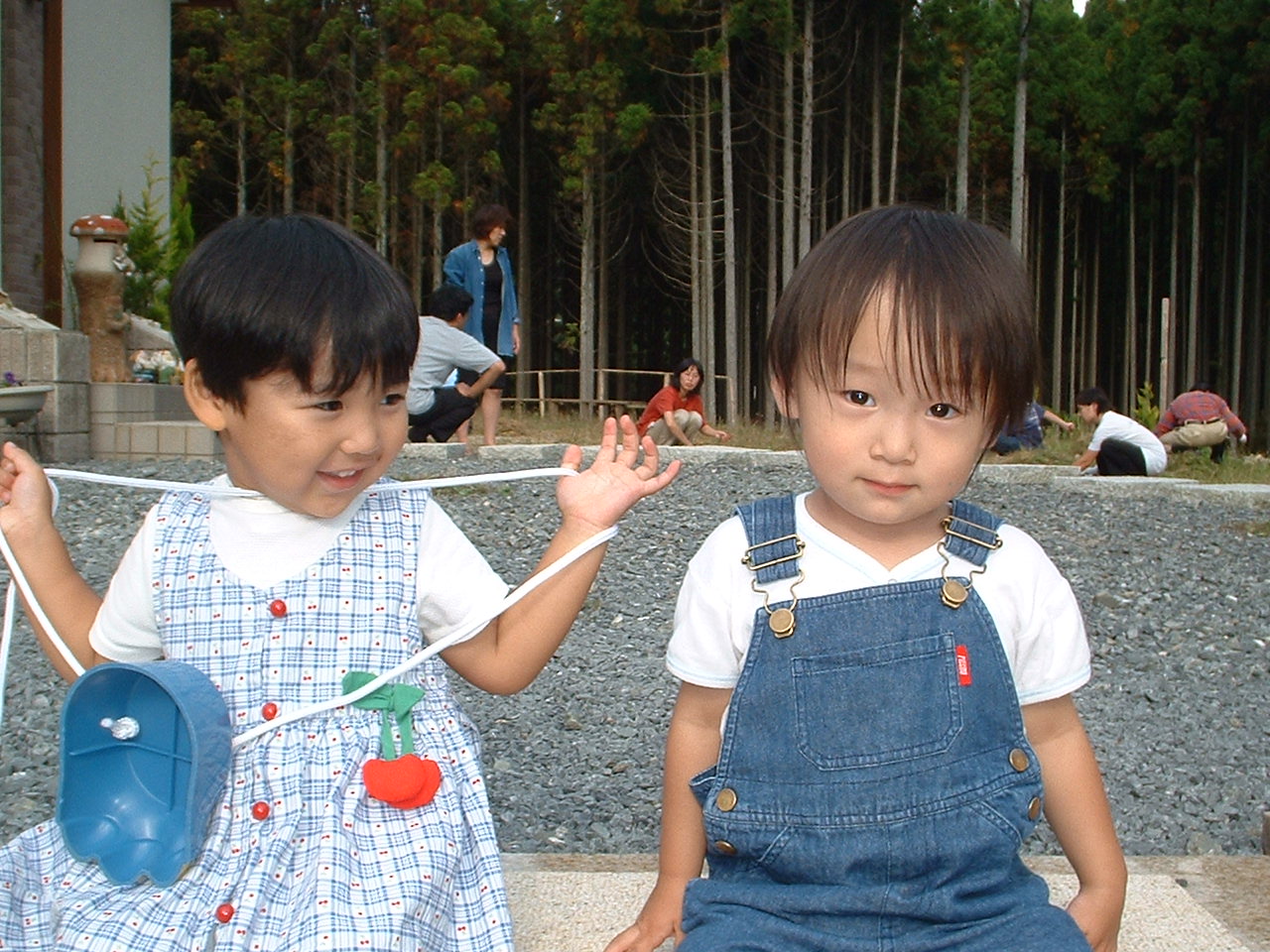 It will begin soon!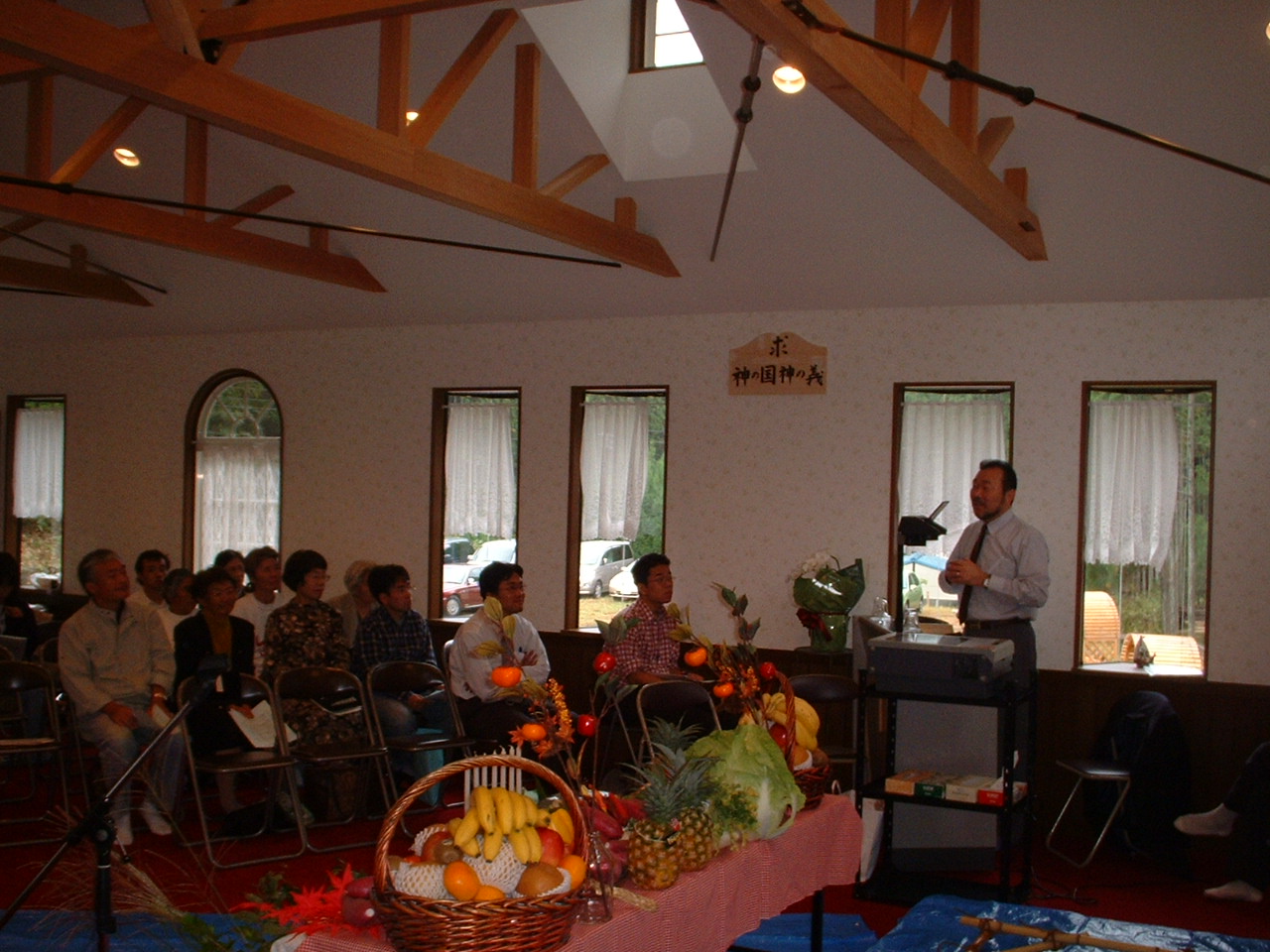 Many people gathered.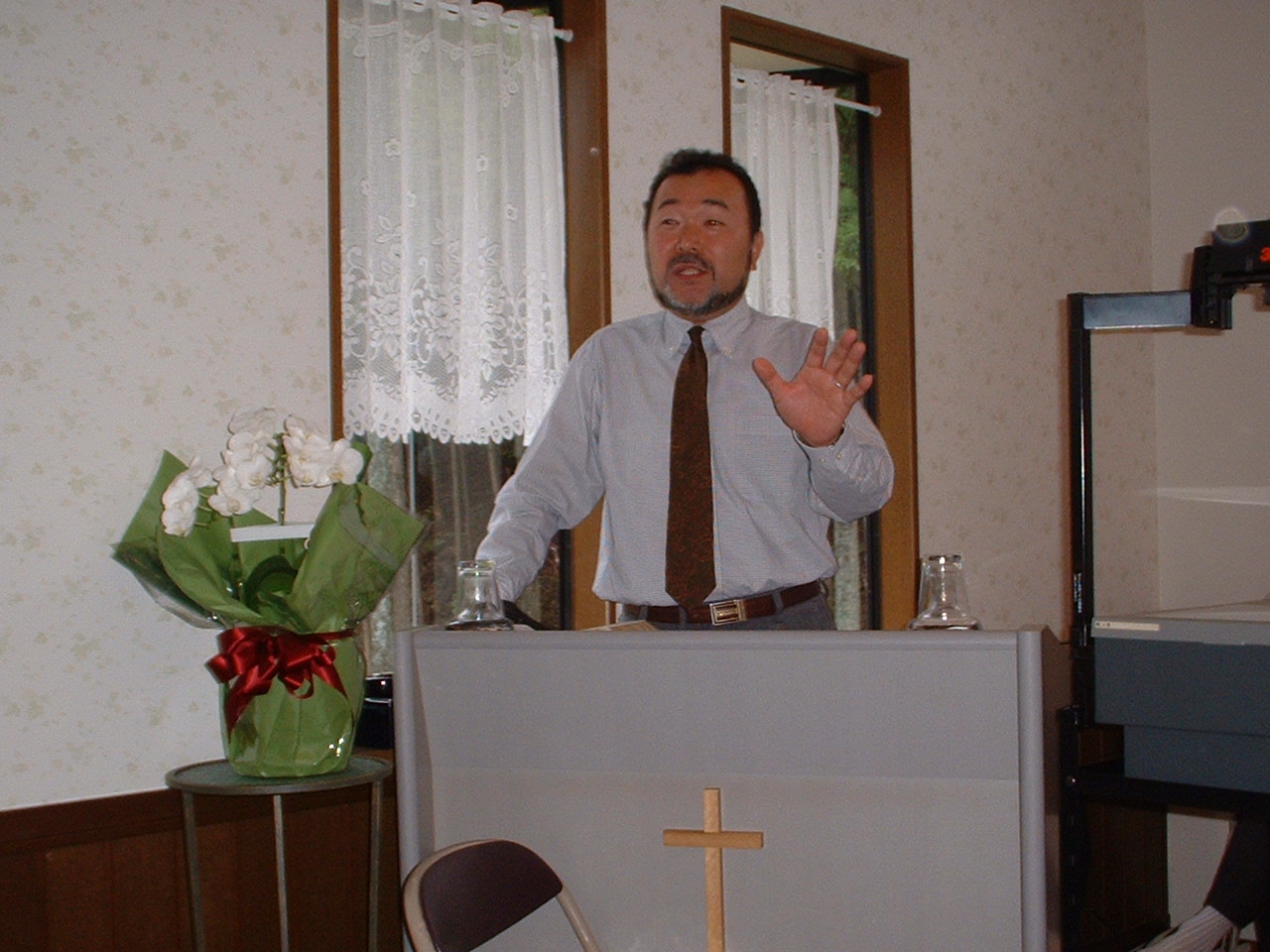 Pst. Yoshida



Pst. Uchida
A shofar blew and the festival begins.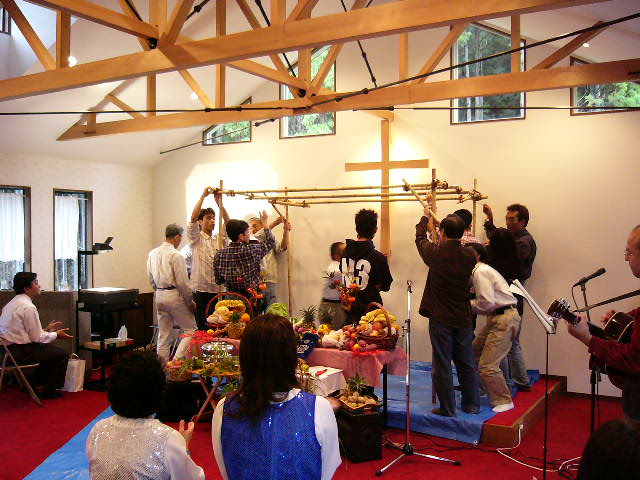 Brothers and Sisters who build Sukkot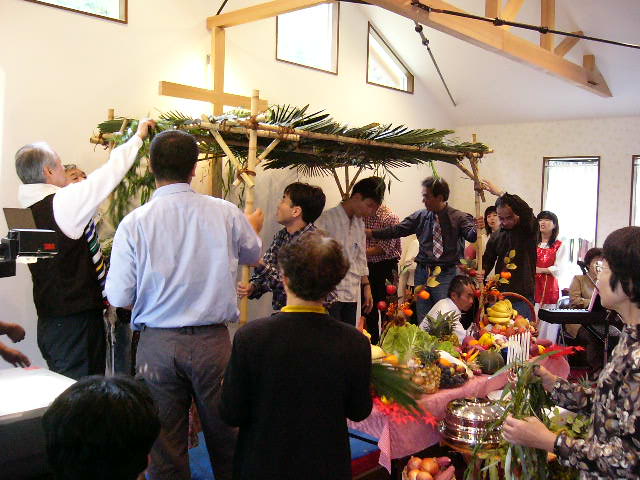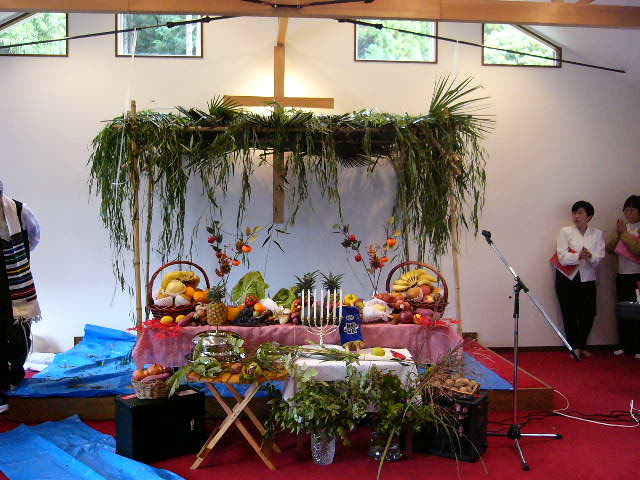 Completed Sukkot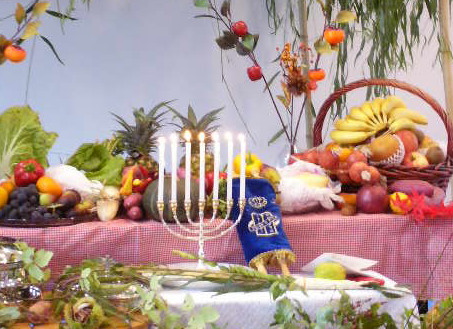 Light on the Menorah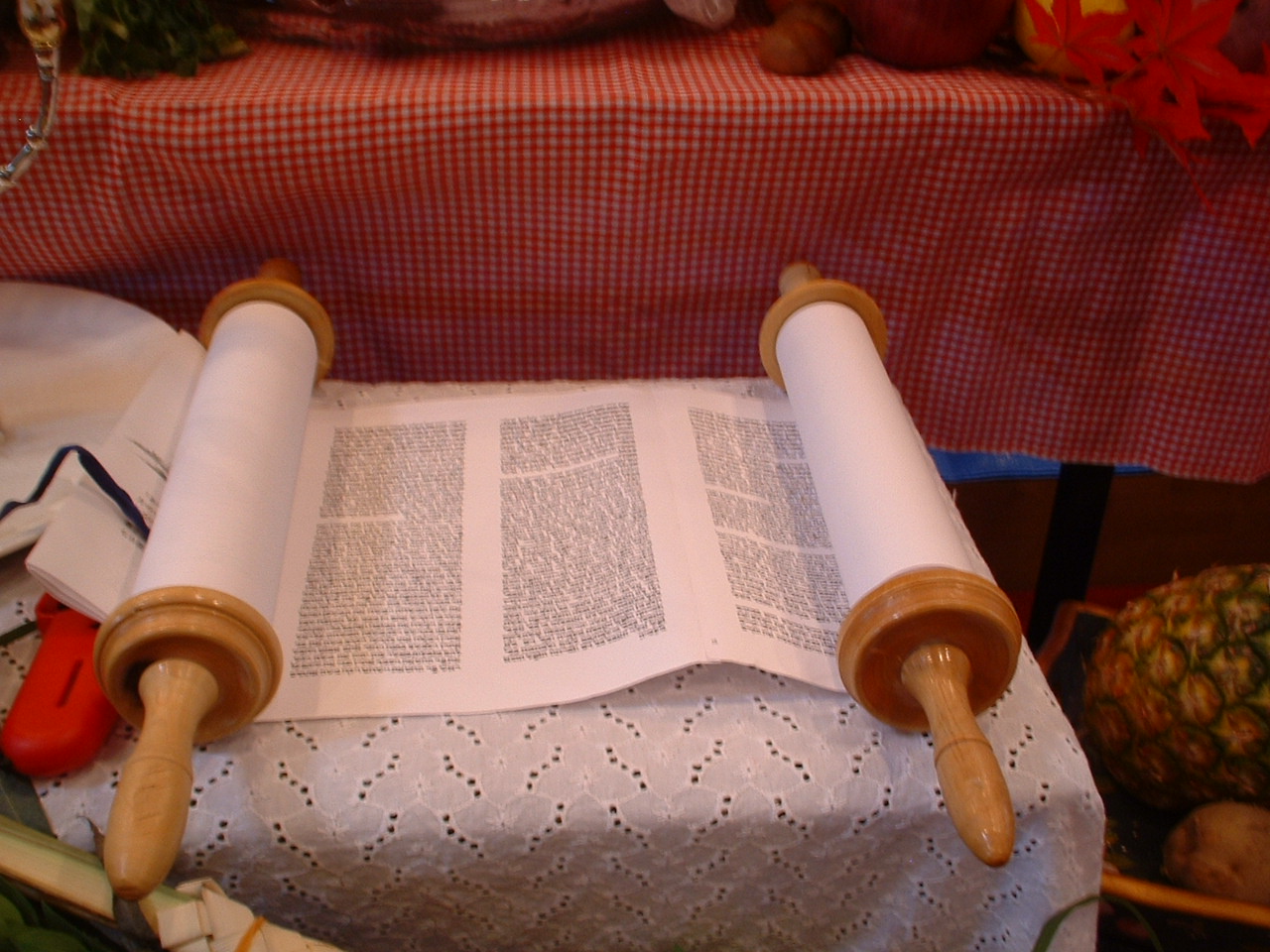 Torah is read and walk among people.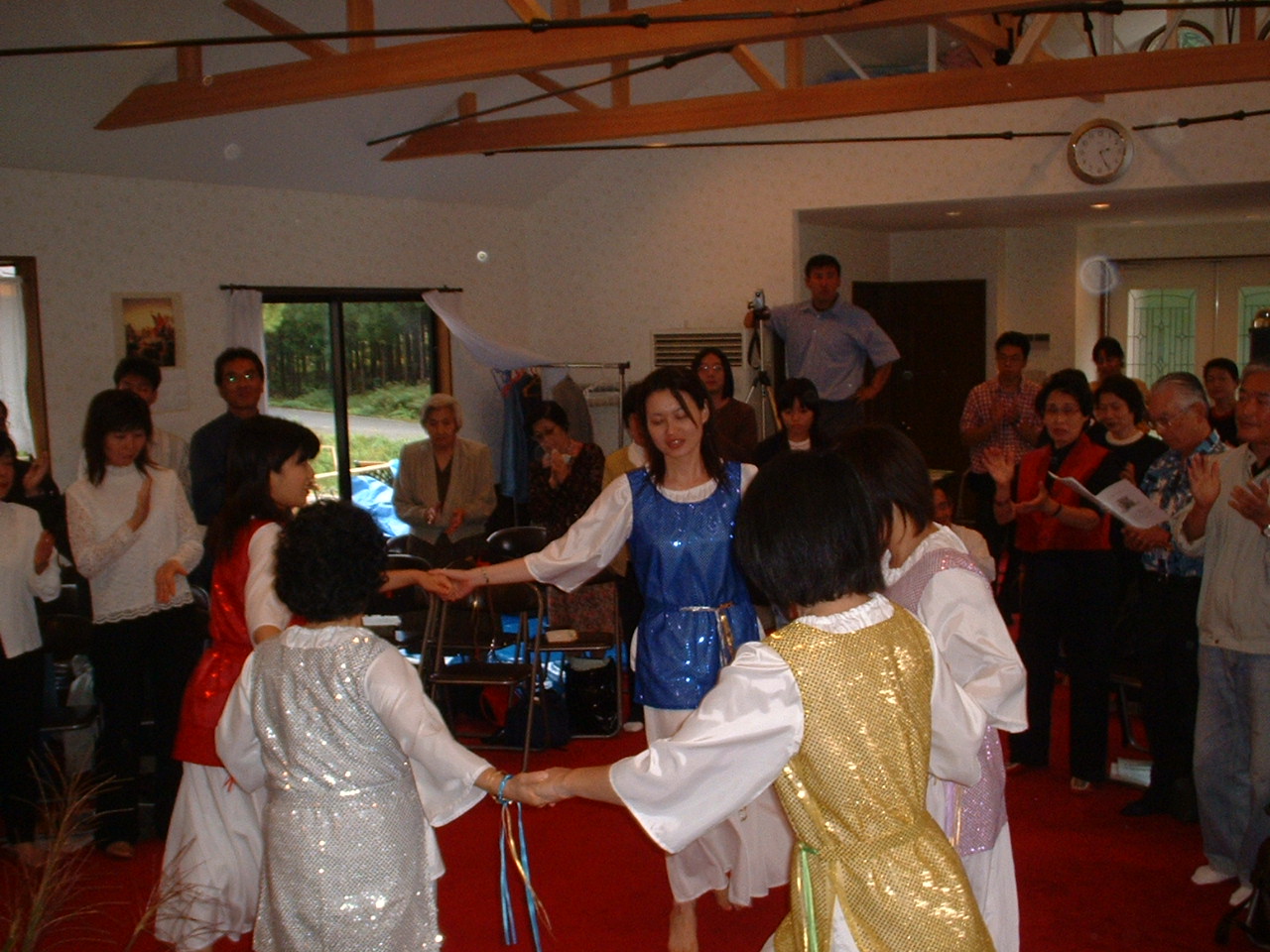 Dance and praise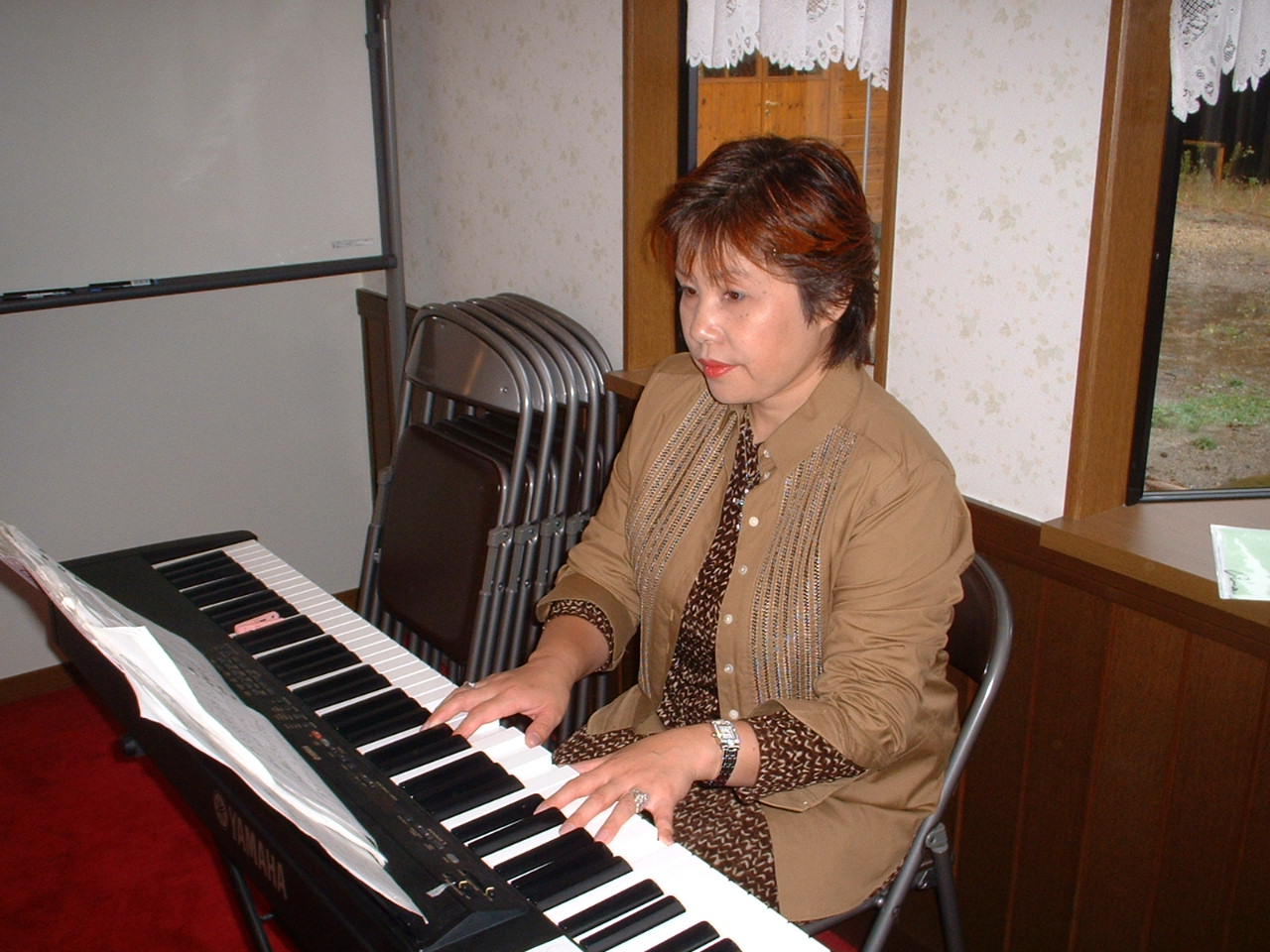 Pst. Anna


Dance and praise to "Mayim, Mayim"


-- Communion Service --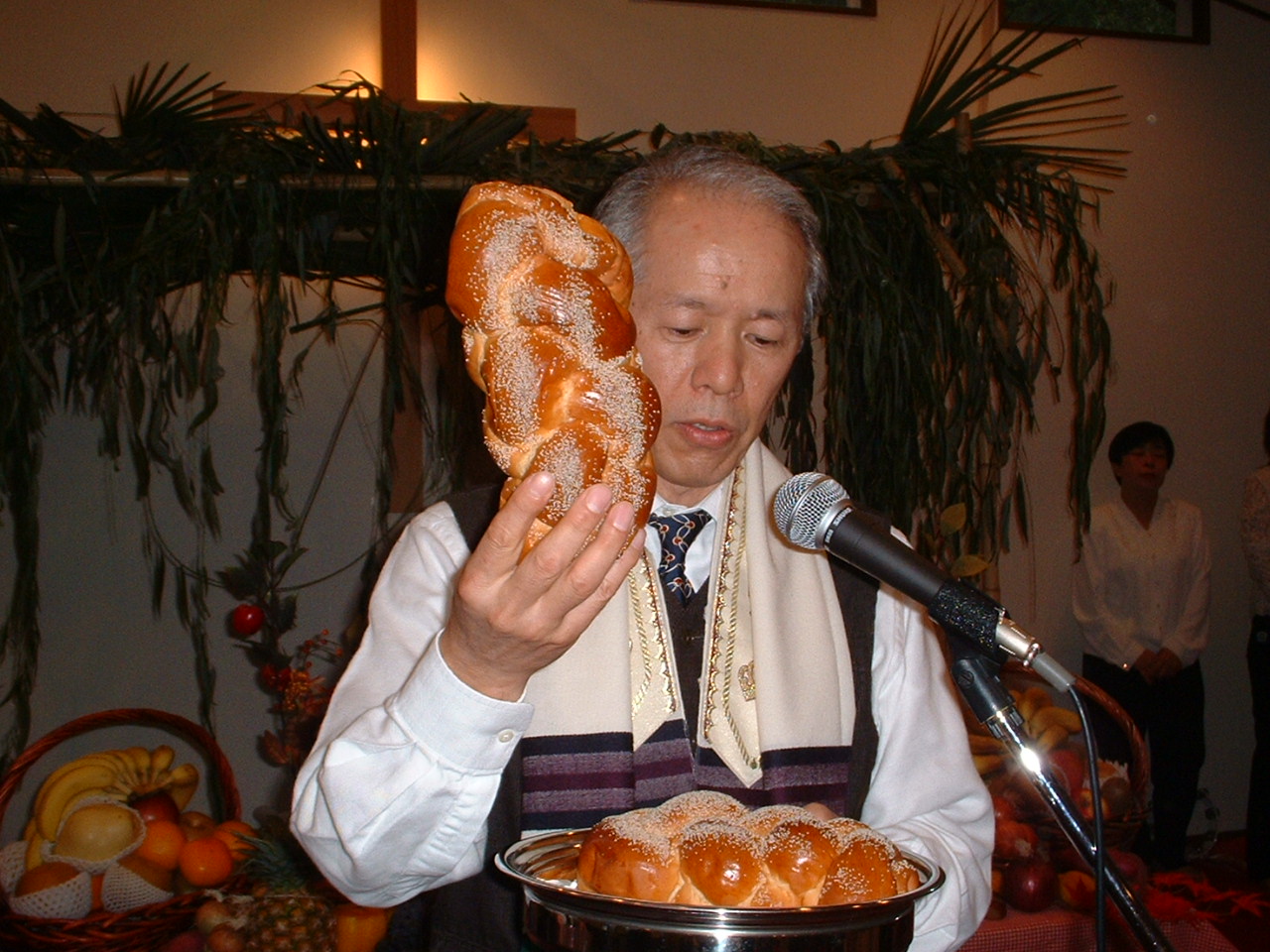 Communion service with Challah Bread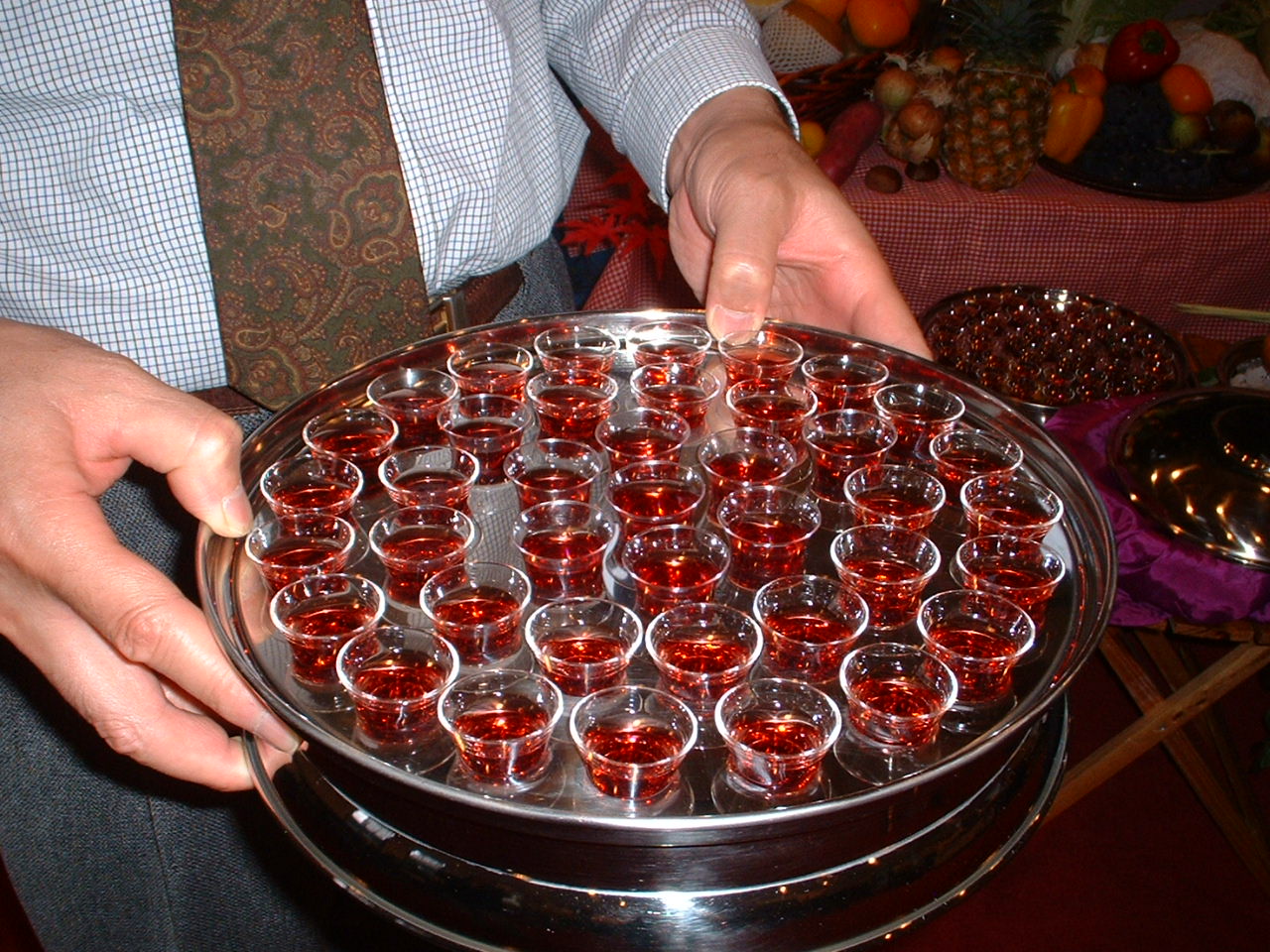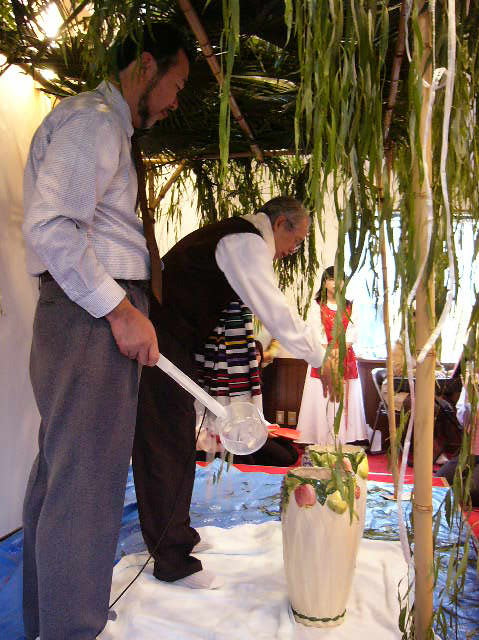 Ladle water out of a water jar into another water jar
Ladling one by one


-- Fellowship over Meal --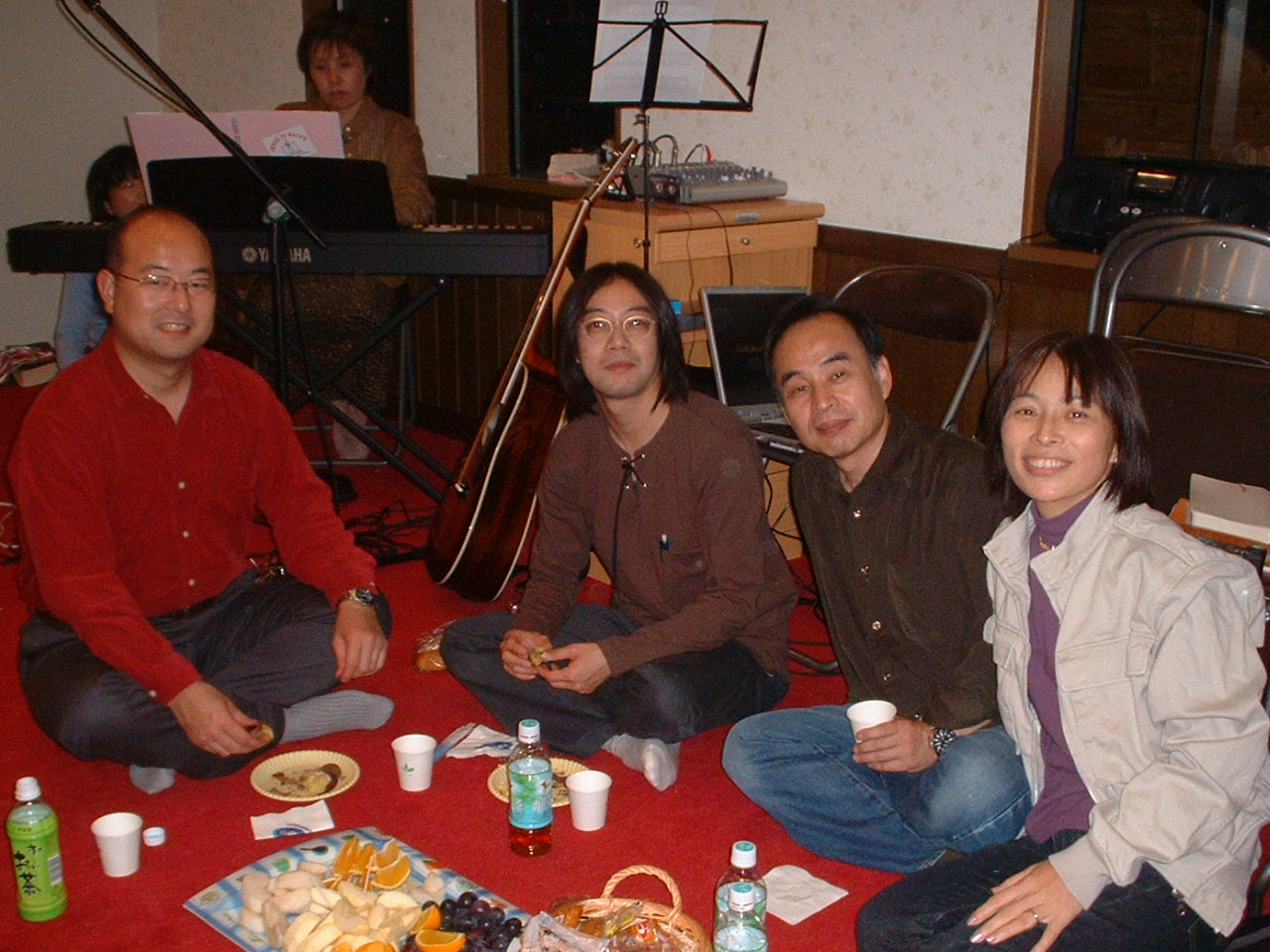 Surprised at having a reunion after more than 10 years of separation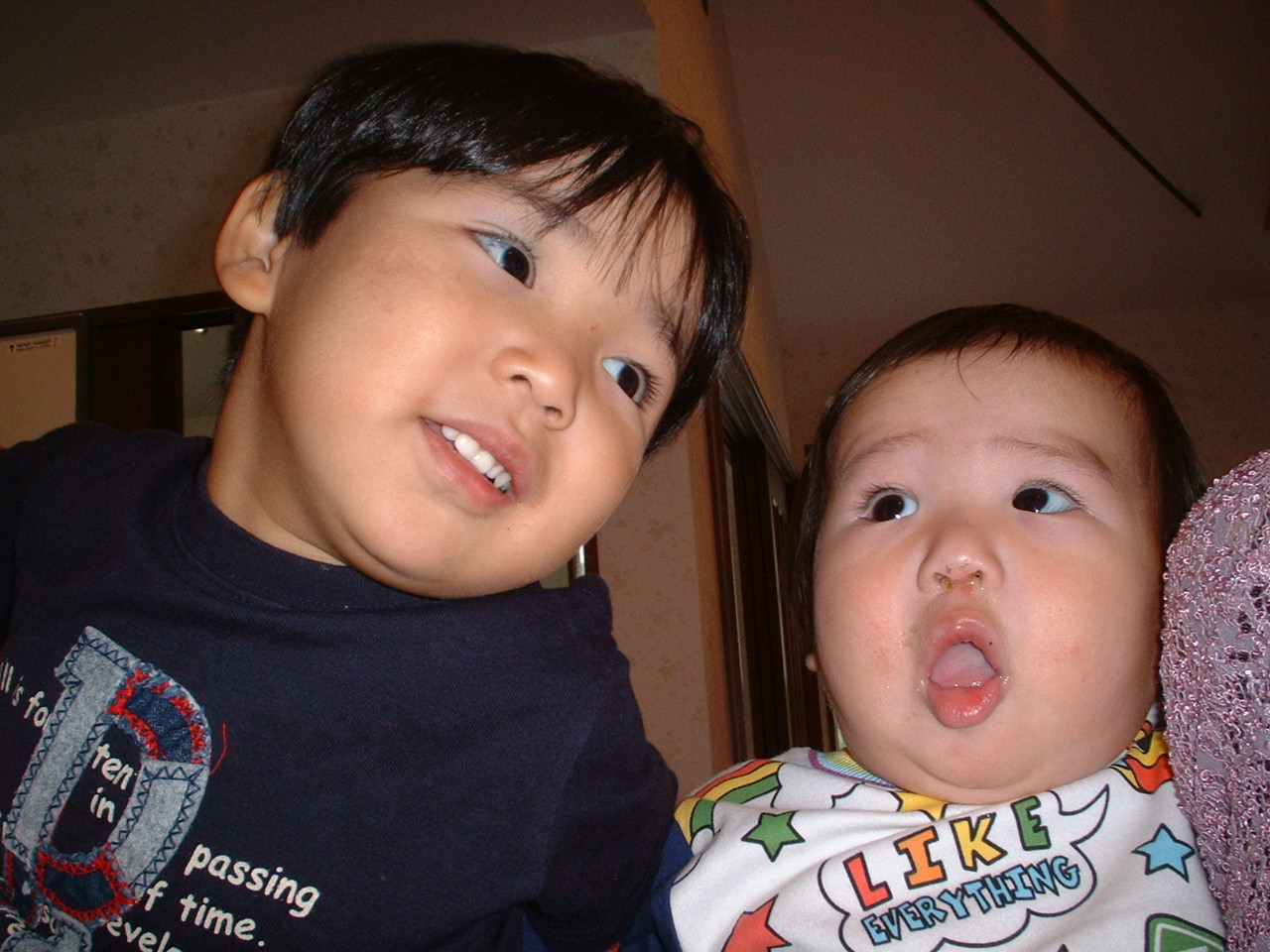 I cooked these sweet potatoes.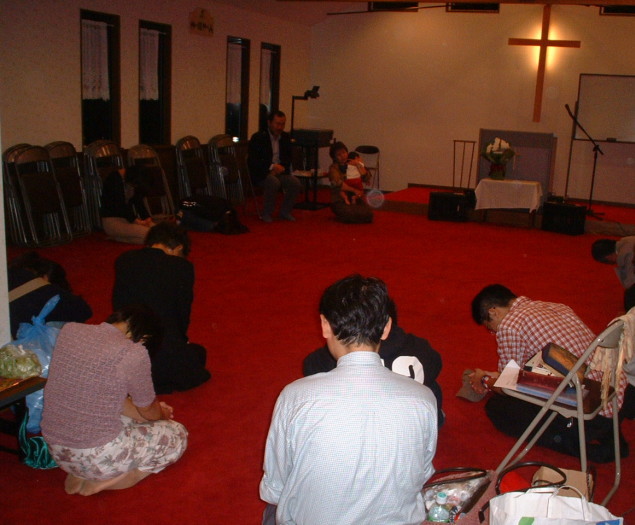 Prayers of thanks after cleanup
Hallelujah! Thank you, Lord.