April. 23(Sat.) 2022
"2022 Passover celebrated by Christians" was held at Prayer House of the Water Brooks.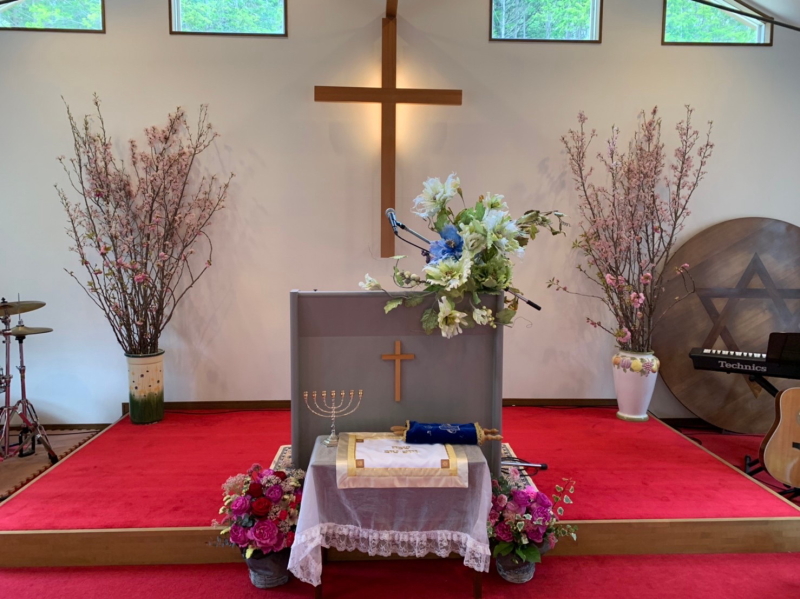 For this year's Passover Feast, Jeremiah 1:11-13 is given;"Jeremiah, what do you see?"
A boiling pot is seen from the north."
Since an almond tree is not available, we looked for a cherry tree which looks like almond tree from all over Kyoto.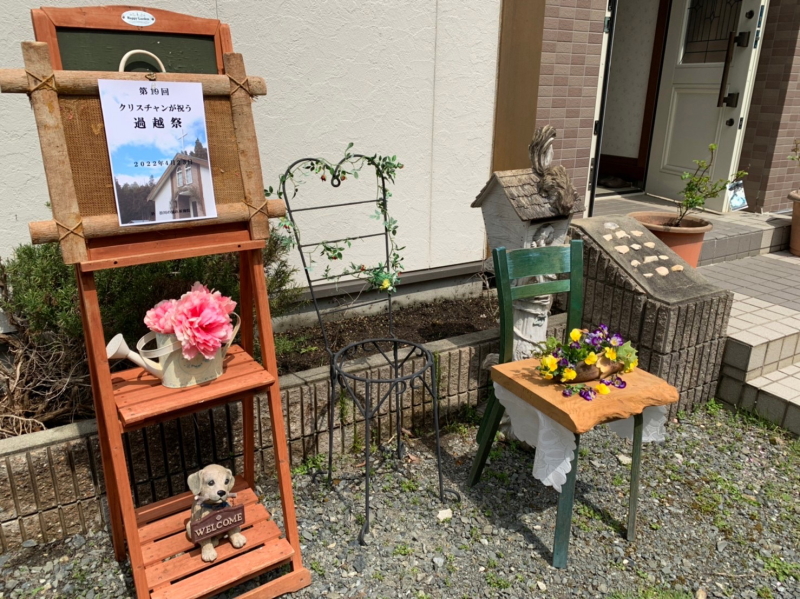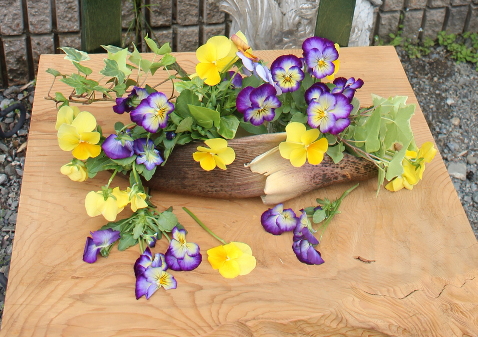 Flower arrangement using bamboo shoot.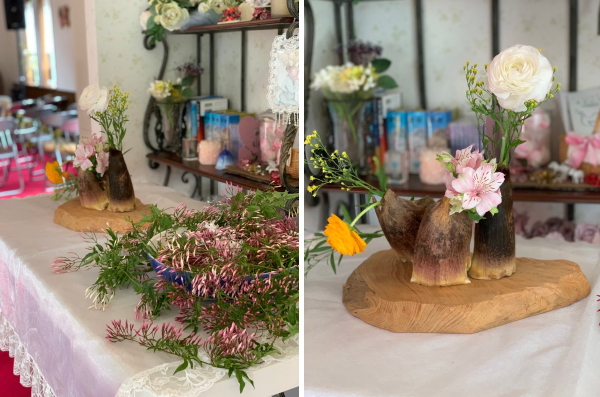 With Yakusugi...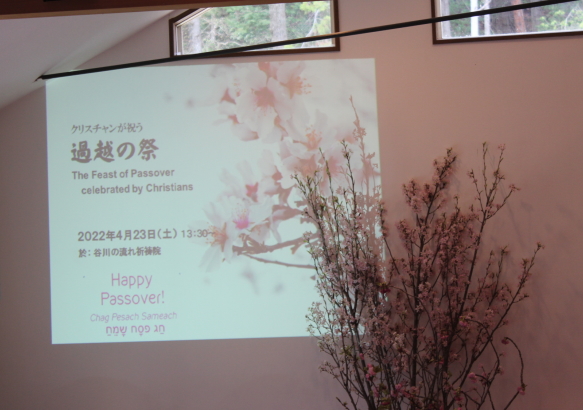 First part of Passover Feast begins!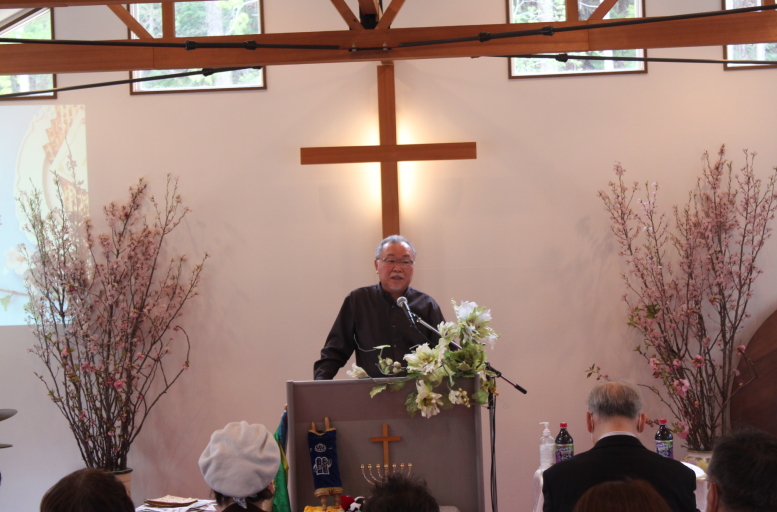 Pst. Yoshida of Kyoto Glory Church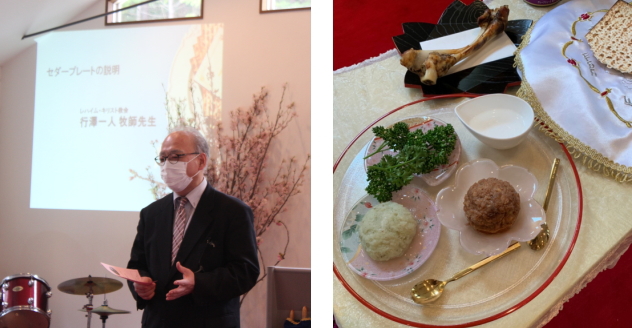 Expanation of Seder Plate by Pst. Yukizawa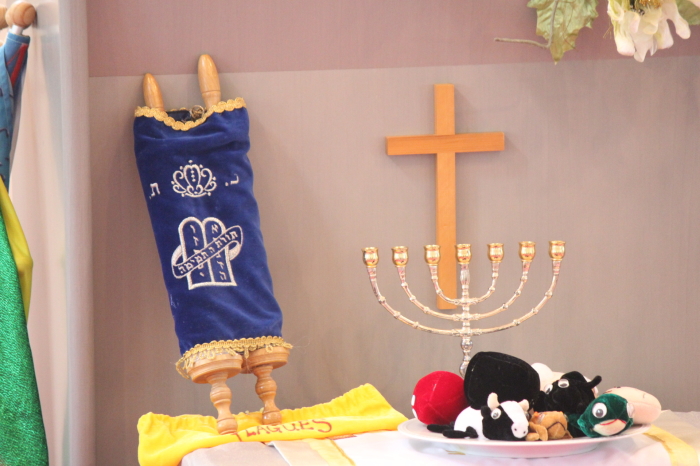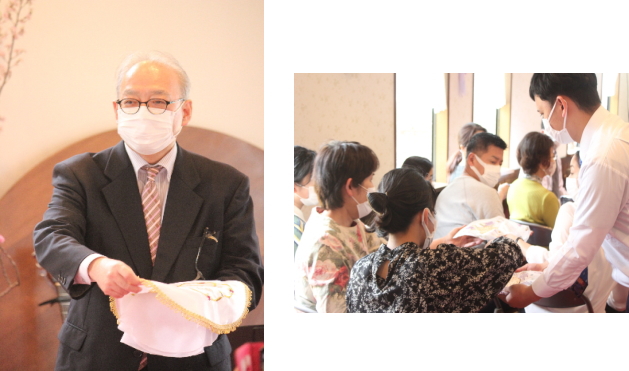 Communion Service


Praise the Lord all nations♪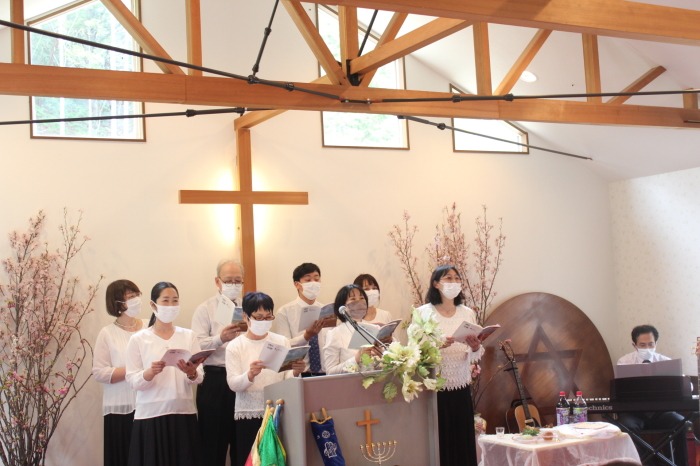 Beracah & L'Chaym Christian Church joint choir team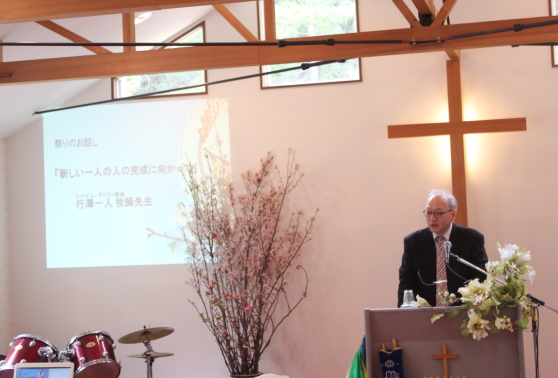 "Toward Perfection of One New Man"

Pst. Yukizawa of L'Chaym Christian Church



Second part of Passover Feast begins!


Thank you for delicious BBQ!


In Second part, we celebrated Passover Feast as gentile Christians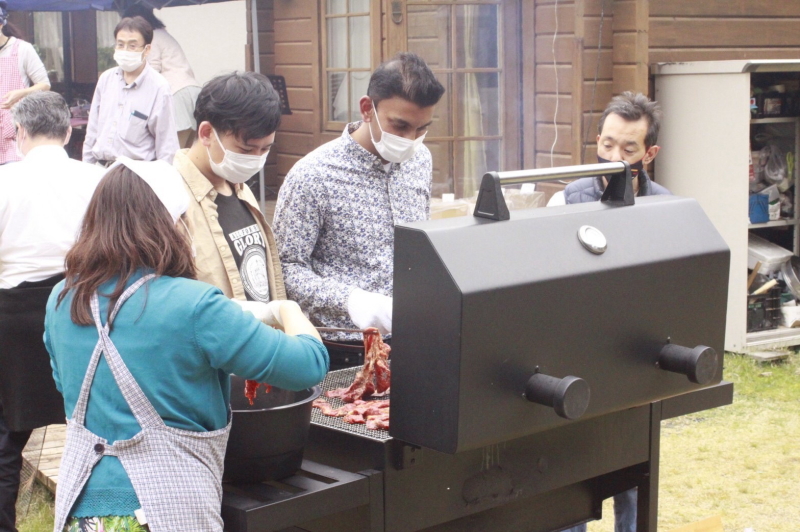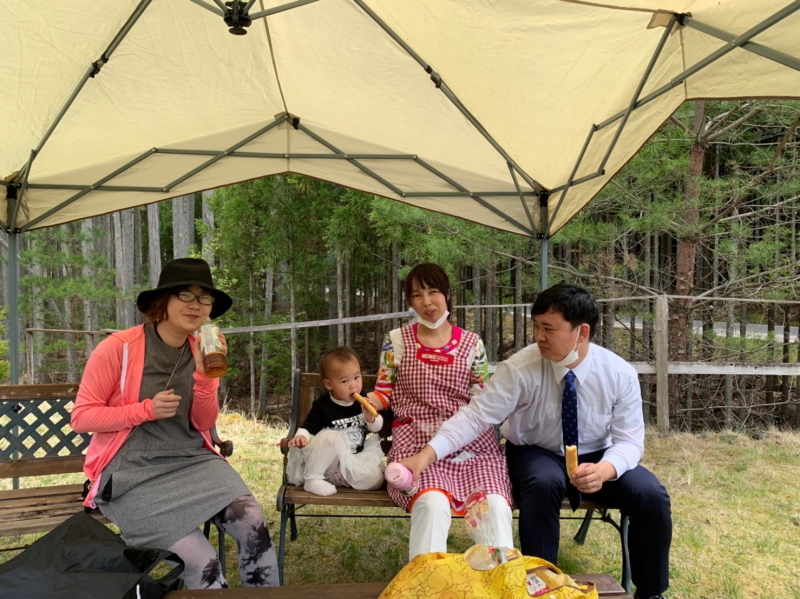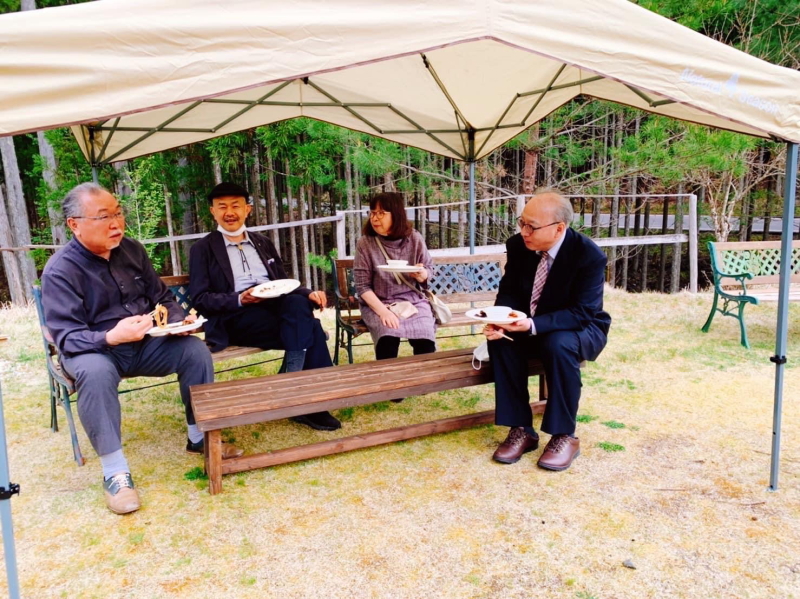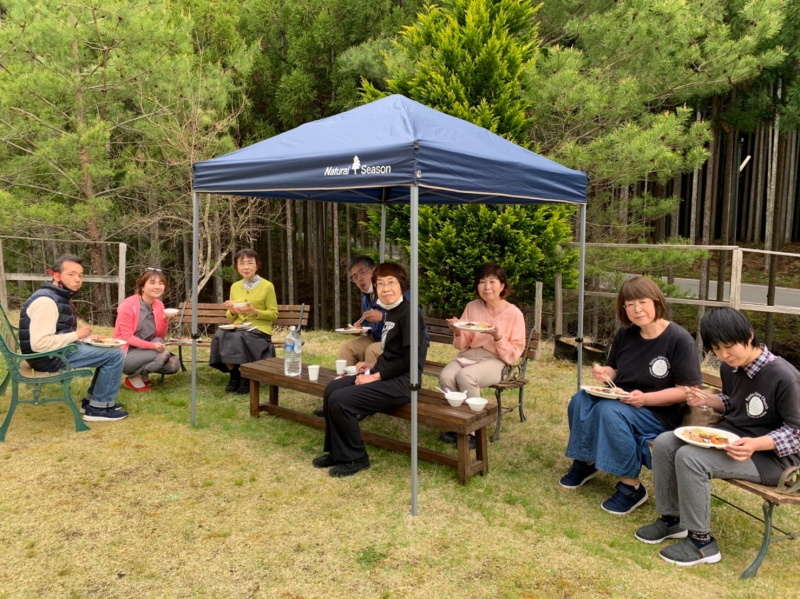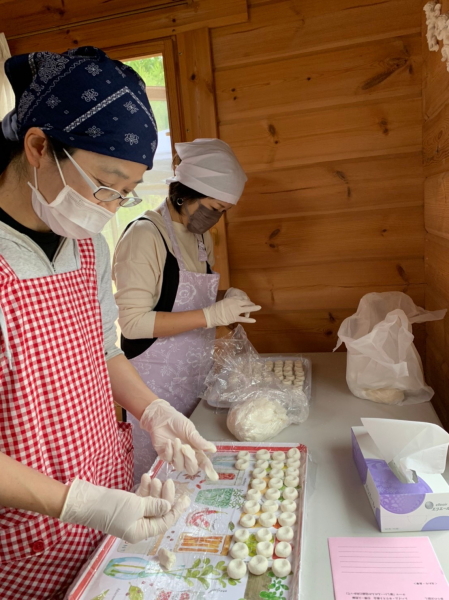 Matzo ball soup was delicious!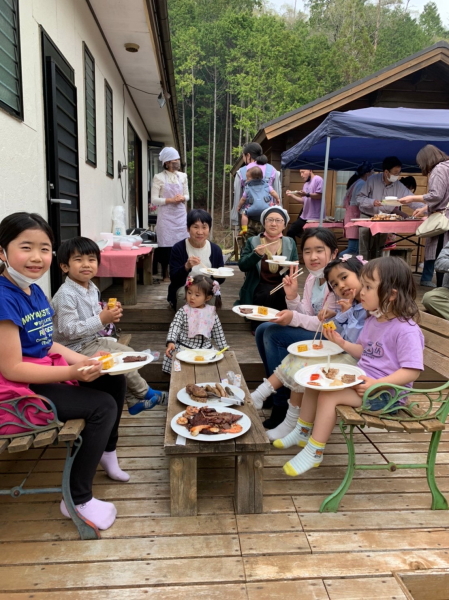 We celebrate the Lord's Feast together!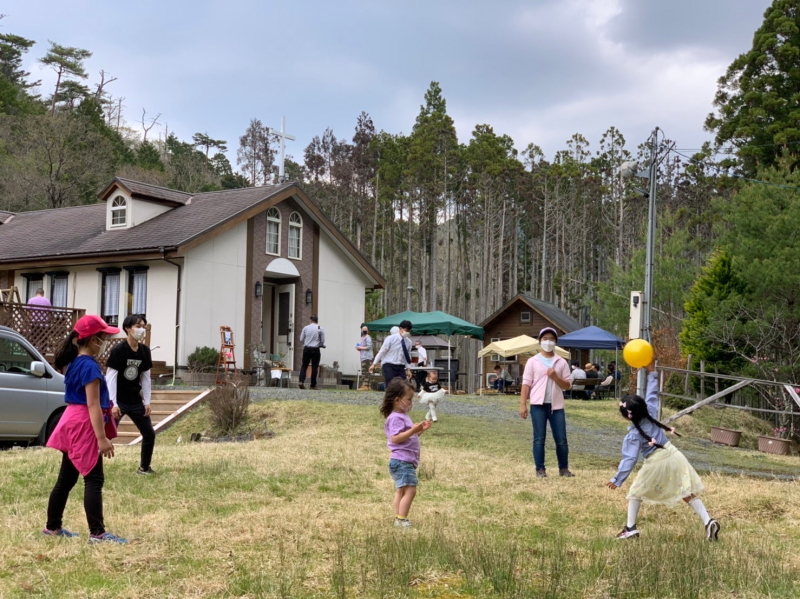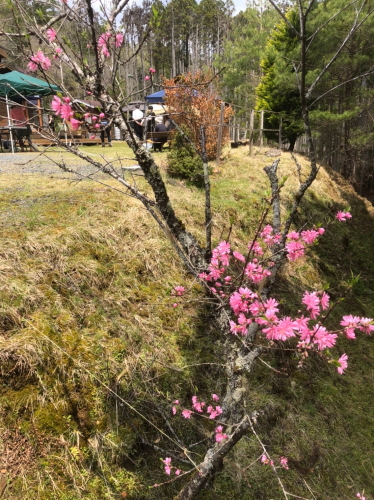 See you again next year when peach flower bloom!!